My career started on the right path the day I walked into New England Hair Academy. Thanks to all of the instructors, I felt more than prepared to enter the work force after what seemed like a few short months. Landing a position as Assistant Salon Leader at Hair Cuttery has only enforced the valuable education I have received. Due to this education, I am now fulfilling my ultimate dream of working in the international fashion industry. I'm so grateful that I chose NEHA for my education. So many doors have opened up for me and I couldn't be more thankful to the staff and educators.
Brianna Doherty
Hair Cuttery
Newton Graduate - Cosmetology 2013

As a student at New England Hair Academy, I worked hard, was committed to my education and ultimately went on to train at one of the top salons in Boston. Due to my extraordinary education at NEHA, I was completely prepared to take my state board exam and pass the test upon graduation. In just 3 short years, I am now a stylist, building my client base on the fashionable first block of Newbury Street. Hairdressing is a second career for me which I matriculated with little to no knowledge of the industry and so I appreciated that the instructors were on top of their game, giving us as much information as possible during the 1000 hours. I highly recommend New England Hair Academy. If you are thinking of a career in beauty or barbering, don't think twice. Come in with your best foot forward as there will be a great team looking to help you succeed. Much will be expected of you and the curriculum can be challenging at times but, from experience, you will come out a better person and a better employee at whatever salon you choose to work.
Scott Hebert
Nicholas Scott Salon Boston
Graduate - Cosmetology 2013 - Graduate - Manicuring 2013

I enrolled at New England Hair Academy after realizing I had a passion for cutting hair. I had done some simple haircuts over the years for friends but would never say that I knew what I was doing. I just knew that I had the desire to become a professional barber and business owner. NEHA gave me the opportunity to make these goals a reality. I learned so much more than just how to cut hair. Not only did the instructors prepare me to take the state board test and pass, they prepared me for the real working world which is why I now own my own business. With barbering becoming more and more popular, it's important to keep your skills sharp and be one step ahead of the others. New England Hair Academy certainly did this for me. I never imagined that after graduating that I would not only open my own shop, but be a successful one. And I can say that the instructors gave me the knowledge needed to achieve that.
Adam Haynes
Owner - Slick's Barber Shop Salisbury
Graduate - Barber 2013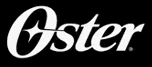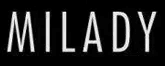 Let our talented students show you their best work in our salon